Description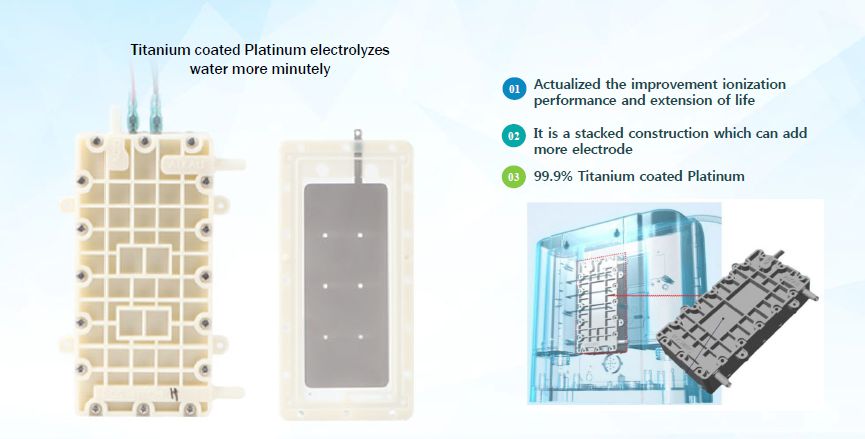 Genesis 1 Ionizer: the right choice to achieve your health goals
Often on the road? Want to introduce yourself to alkaline ionized water? No matter your age or profile, the Genesis 1 will meet your needs.
16 layers double filtration
LCD control panel
Computer-controlled electrysis system: to make you enjoy the right flow and level of alkalinity for your water
5 high quality titanium plates, covered with platinum
4 alkaline levels available
4 acid levels available (ideal for cleaning, disinfecting or taking care of your skin)
Molecular hydrogen level between 900 and 1100 ppb
Clean design
Install in less than 10 minutes
More durable, more efficient, a higher pH level. The Genesis I is the most advanced countertop ionizer to date.
Ask Aqualife for more information.
Why opt for a countertop water ionizer?
Countertop water ionizers move easily and require no experts to be installed. No matter what type of faucet, you'll know how to use it in a flash.
Informations additionnelles
2 filters with 16 layers of filtration included
Filter life: Filter 1 (4000 litres) / Filter 2 (8000 litres)
Lifespan of the ionizer displayed on the LCD screen
Spoken Languages: English, Korean, Chinese, German, Russian and Italian
Weight: 35 kg (13 pounds)
Dimensions: 1 – 27.94 – 15.24 cm
Brand: EOS Hitech
Eligible water pressure: 1.5 – 5.0 kgf/cm2
Operating temperature: 5 – 40 degrees Celsius
Production capacity: 1.1 – 3.5l/min
Automatic cleaning time: about 30 seconds
Filtering materials: sediment filter, granular activated charcoal, silver-containing activated charcoal, ceramics.
Want to learn more about Aqualife products, ionizers and the benefits of alkaline ionized water?
And keep an eye on our Facebook page for informative and exclusive content on your Aqualife water ionizer!
Check out other EOS Hitech products
The NEC 901 / JAY 101 water ionizer
The Revelation II water ionizer