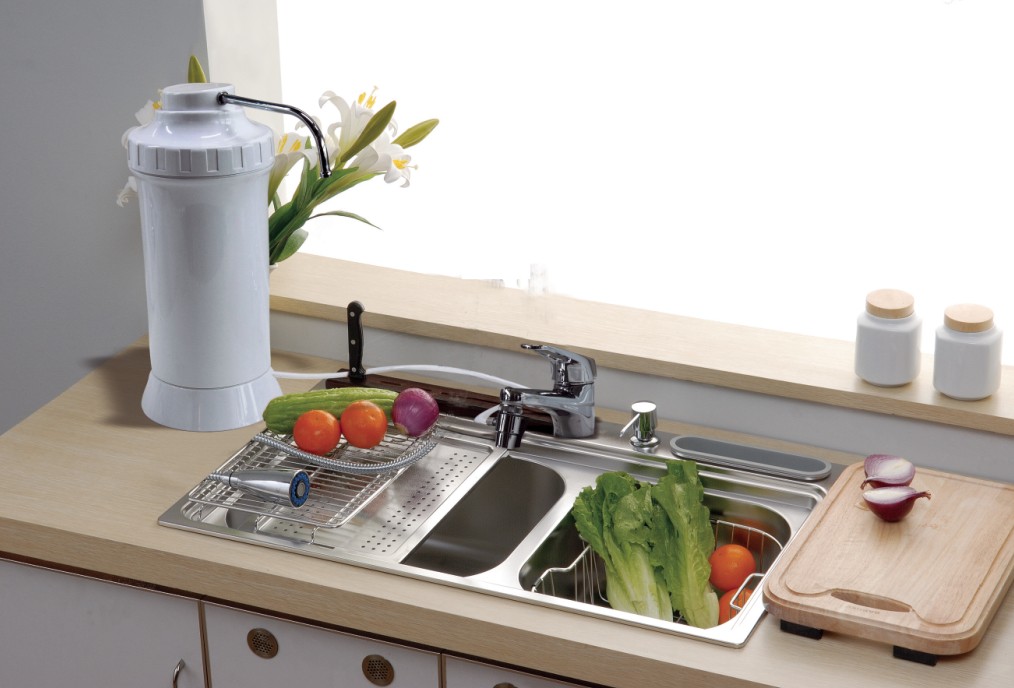 AQUALIFE
PORTABLE
WATER IONIZERS
DISCOVER THE AOK 909: OUR PORTABLE WATER IONIZER
The portable water ionizer is the perfect solution to enjoy alkaline ionized water, even on the road!
Indeed, this type of ionizer can be easily transported by camping, in the car, on the road and even at the office. It softens tap water and instantly transforms it into revitalizing, chemical-free water. Much better (and much more eco-friendly) than a water bottle!
And, unlike countertop and under sink ionizers, no connection is required to use it.
With the AOK 909, Aqualife offers you the best portable water ionizer on the market. That's the end of it. Find out what makes this model so interesting to achieve your health goals.
AQUALIFE
WHY CHOOSE THE AOK 909 PORTABLE WATER IONIZER?
Thanks to its 8 filtration layers, AOK 909 eliminates nearly 99.99% of the bacteria in tap water.
These include harmful substances such as:
Chlorine
Pesticides
Limestone
Mercury
Lead
Copper
With a pH level ranging from 8.5 to 9.5 and a negative ORP level between -150 mv and -300 mv, the AOK 909 is ideal for those who want to learn about the benefits of alkaline ionized water.
To top it all off, this portable ionizer can operate for 30 minutes without interruption, with a rate of about 0.8 litres per minute. And with its faucet adapter included, you can use it on all types of regular faucets.
Very simple to use, the AOK 909 comes with its ceramic filter, already pre-installed.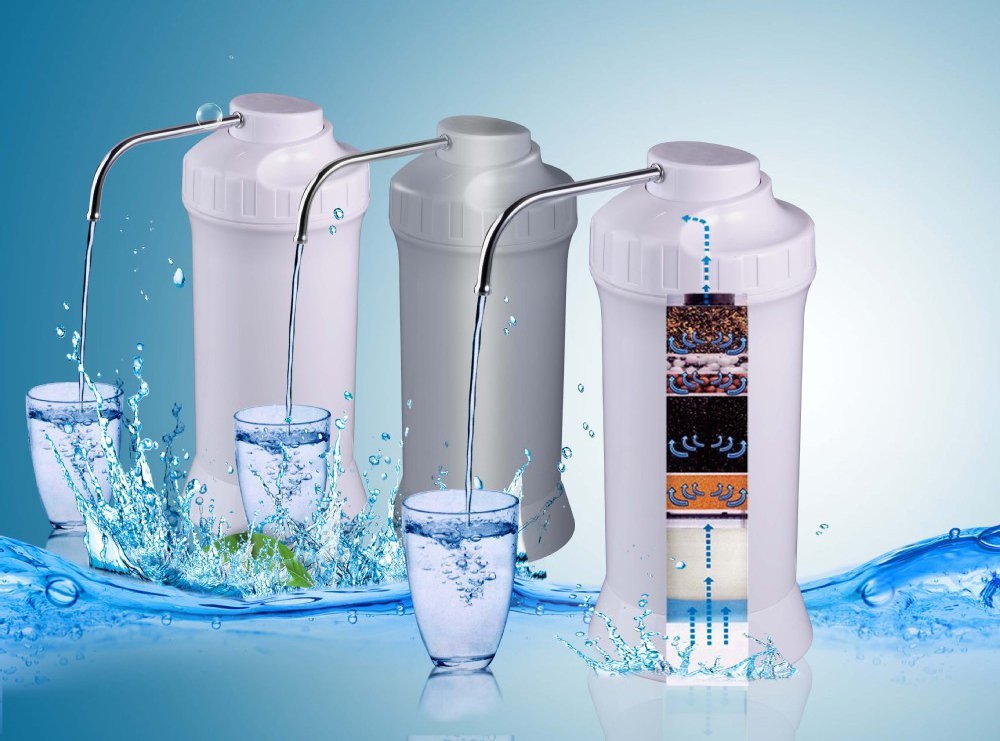 How do I maintain a portable water ionizer?
As with any ionizer, it is important to regularly clean the ceramic filter. To keep your portable ionizer in good shape, also be sure to keep these 3 rules in mind when cleaning your filter:
Use a soft cloth
Clean the filter with tap water
Never use detergent
Another important aspect is the replacement of the filter. This must be changed at least one faiths every 6 months, or after 5000 litres of water: First come first.Here are the replacement steps to perform (you'll see, it's not rocket science!)
Turn off the device
Remove the hose from the upper cap
Tighten the lid of the case
Remove the cap
Remove and clean tampon
Pour a little tap water
Reinstall
Put the cap back on
Screw the cap and reconnect the hose to the faucet
8 layers of filtration for detoxified, alkaline, pure and invigorating water
The water ionization process of the Portable Water Ionizer AOK 909 takes place in 8 steps, one for each of its filtration layers.
Here are the 8 filtration layers used:
A ceramic precision filter, which removes mud, particles and pathogens.
Ion resins, which soften the water and improve its taste by adding calcium and magnesium.
A KDF filter, which removes heavy metals, chlorine and other toxins.
A granular carbon-activated filter that absorbs chlorine and bad odours.
An extra layer of filtration, which adds minerals to your water.
Fir beads, which break down water molecules.
A KDF filter activated, to improve the taste of the water.
Magnetic stones, which stabilize water molecules for increased pleasure and better hydration.
How do you assemble your portable water ionizer?
Rest assured, no complex installation is required. You'll be able to assemble your portable ionizer in no time! The proof? There are only 3 steps:
Attach the valve to the faucet
Assemble the adapter for the faucet
Insert the water pipe
Aqualife: water ionizers to meet your health goals
Transportable, lightweight, stylish and easy to use, the AOK 909 is the perfect solution for travellers and professionals in a hurry.
Because your health and wellness goals are essential, even while on the go.
Enjoy the best value for money with Aqualife!
Stay informed of our latest promotions.
Please note that Aqualife has not conducted a specific scientific study for the facts set out on this page. The information on the site is taken from the web. All information on this website is for reference and for academic purposes only. Purified water (alkaline ionized or acidic) is not a treatment for a medical condition. If you have a medical problem, please consult a health care professional for specialized medical advice. Alkaline wateris simply purified and restructured from tap water (without chemicals or acid molecules). It does not contain any drug substances to cure your illnesses. Ionized water, such as fresh air or good food, helps your general health, but is not a substitute for medical treatment. See your doctor if you have any doubt.